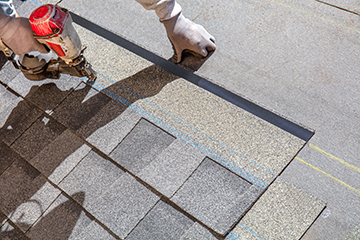 Composite shingles are one of the most popular types of roofing, and for good reason. They offer a long list of benefits that make them an attractive option for businesses in the Seattle, WA and Portland, OR metropolitan areas. If you're looking to have composite shingles installed on your commercial or industrial building, contact your nearest McDonald & Wetle office today.
Longevity
Composition roofs have a fairly long lifespan when compared to other roofing types, like asphalt. In fact, when properly maintained, composite shingles can last anywhere from 20 to 50 years. Consequently, composition roofing often comes with a long-term standard warranty against defects in materials for greater peace of mind.
Appearance
Want the durability of composite shingles but the look of slate or wood? Composite roofing can be made to mimic the appearance of more expensive materials, like wood shakes, slate tiles and ceramic tiles, for an eye-catching look. Plus, they're available in a variety of colors to complement your building's aesthetic.
Fire Resistance
While fire resistance ratings vary by manufacturer and materials, many types of composite shingles feature a Class A fire rating – the top rating for resistance to fire. Even for roofs that haven't achieved a Class A fire rating, most are rated to Class B or Class C, offering a degree of fire resistance.
Impact Resistance
All roofs are assigned an impact rating from 1 to 4, with 1 being poor and 4 being excellent. Most composition roofing materials are assigned a Class 4 rating, meaning they're extremely resistant to impact. For instance, if a hailstorm occurs, damage is less likely to crop up on a composite roof, which is another testament to its durability.
Let's Talk
When it comes to choosing the right material for your commercial or industrial roofing project, turn to the roofing experts at McDonald & Wetle. Contact our Seattle metro or Portland metro office today to get started.