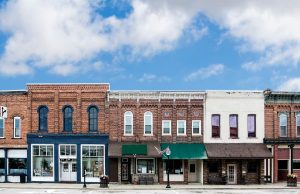 On most buildings, replacing the roof means a fairly routine removal and installation process will take place. But when it comes to roof replacement on historic buildings, the project goes far beyond the average. Many additional considerations must be made, and the job requires a team with the experience to handle any challenges that may come. Here's a closer look at how historic roof replacement can be difficult without the expertise of McDonald & Wetle.
Determining What You're Working With
To qualify for the designation of a historic building, the structure must be a minimum of 50 years old and considered significant to the area where it's located. From the start, the building's mere age and location can present challenges during replacement, as different materials were utilized in different locations to construct roofs. These materials may include:
Slate
Wood
Metal
Tile
Copper
Iron
Tin
Asphalt
Zinc
And many more..
Aside from the roof's materials, the way it was originally constructed must also be taken into consideration. Depending on its era, an array of techniques could have been utilized, which make removing and replacing the roof an even more delicate process. For instance, rusting handmade shingles from the early 20th century are tough to match, as the closest product on the market today are hand-split wooden shingles. Therefore, it takes a company like McDonald & Wetle to deploy the skills needed to preserve the historical details of each project.
Figuring Out the Cause of Failure
More times than not, historic roof replacement is required when something goes wrong with the original roof. With these aged structures, determining the cause of failure can also be a challenging aspect of the project. However, it's an important step in the process, as you'll want to avoid using materials or techniques during replacement that can't hold up to specific problems.
Take materials, for example. If wood shingles rot or metal rusts in your environment, you may want to consider a material that is resistant to weather and other factors. But the cause for roof replacement could also come down to the positioning and materials of various components, including:
Gutters
Flashing
Roof fasteners
Roof clips
And many more
Completing Proper Documentation
Aside from any challenges the historic roof replacement removal and installation process may present, it can also be difficult to navigate what documentation must be completed alongside the project. Typically, historical buildings must have their original roof condition documented in terms of how it was constructed, the materials that were used, and how old it is. Also documented is if the building had any additions, varying rooflines, and other intricate details. This allows McDonald & Wetle to replace the roof without comprising the rest of the building's historical significance and value.
Experience Matters
When it comes to historic buildings, roof replacement should never be completed by amateurs or contractors with little experience in these older structures. With 98 years of experience and counting, McDonald & Wetle relies on the expertise of our skilled team to uphold the building's original style, help you choose the best materials, and install your roof with time-tested techniques. For more information, contact us today for service in the Seattle metro area or Portland metro area.