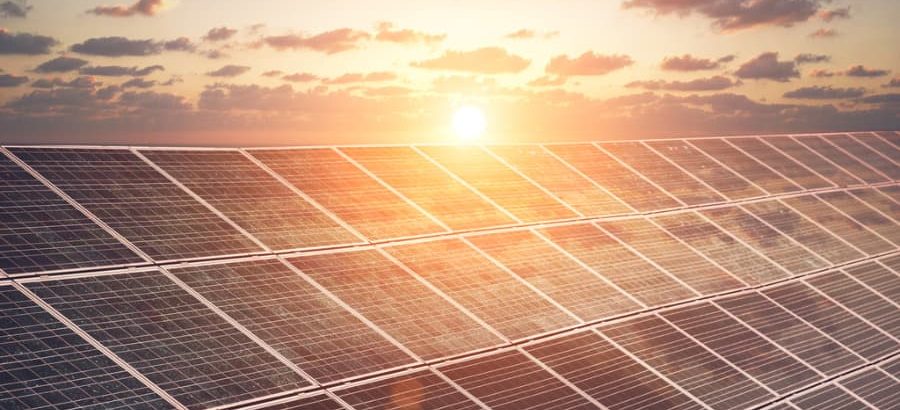 With solar roofing widely available throughout the United States, solar energy is no longer a thing of the future. There's good reason to consider switching to this sustainable solution, but many questions are bound to arise, such as:
How much does solar roof installation cost?
Will solar panels help me save money?
How much can I expect in solar roofing savings?
McDonald & Wetle helps companies across the Seattle and Portland metro areas go green. Here, we discuss if solar roofing is a viable option for your organization.
Solar Roofing Explained
Solar panels work by harnessing the sun's renewable energy to deliver electricity to your business. This process begins when sunlight activates your solar panels and the cells within them absorb the sun's ultraviolet (UV) rays. These cells become energized and subsequently create a DC electrical current. A solar inverter is then used to convert DC electricity to AC electricity, which can then be used to power your facility. With this in mind, you can better understand how solar energy in commercial spaces affects finances.
How Much Does Solar Roofing Cost?
Many factors come into play when considering if solar roofing is the right choice for your business, with the most important for many being cost. The average price for a solar panel system in the United States is around $3.14 per watt, with the average solar system size being roughly 6,000 watts. By this calculation, the typical solar panel system installation in America costs about $18,840.
If the price of installation seems a bit steep for you, there's good news. Many local grant opportunities are available to businesses interested in installing a solar roofing system, as well as a federal tax credit. New owners of commercial solar roofing systems can deduct up to a quarter of the initial cost from their federal taxes. Businesses and commercial building owners should be vigilant for changes to this tax credit as rates change yearly, so you may want to take advantage of the current rate before a possible decrease.
Can I Save Money with Solar Roofing?
At times, a solar panel system may generate more electricity than the facility uses during daylight hours. With the process of net metering, you can get the same value for the power produced, whether it was used or not. Additionally, many utilities extend this billing mechanism to allow a customer to receive a credit, which can be used in the future.
Another way solar installations promote savings is through the longevity of the design as well as an often favorable impact on the existing roof. Solar panel systems feature a lifespan of up to 30 years, meaning you can save on utility costs for decades to come. And since solar roofing is designed to absorb energy from the sun, your system can help to prevent UV and heat damage to the existing roof. This coverage can also act as a barrier to weather damage, offering possible savings on costly repairs.
Explore Cost-Saving Solar Options with McDonald & Wetle
There's no doubt solar panel systems are an investment, but they can offer long-lasting benefits and help to show your business' commitment to more eco-friendly energy. Depending on factors like where you are located and your current utility usage, the cost of your solar panel system and the available savings will vary. To further explore your potential solar roofing savings and how your building can become more energy-efficient, contact McDonald & Wetle today in Portland or Seattle.