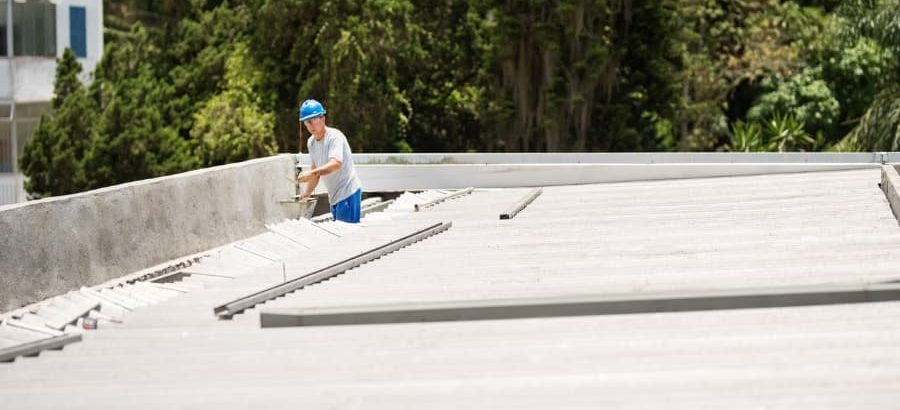 Spotting wear and tear on a built-up as soon as it occurs can help support the longevity of your facility's roof and keep you ahead of any needed repairs. Subsequently, regular inspections and repairs are an integral part of sustaining your modified built-up roof. With nearly 100 years spent serving the business communities of Portland, Oregon, and Seattle, Washington, McDonald & Wetle knows exactly what to look for when identifying issues in modified built-up roofing. Here, we discuss the early signs of wear that should be examined during every inspection.
Know Your Modified Built-Up Roofing
Understanding modified built-up roofing systems is an important element of keeping your roof in good shape. Modified built-up roofing, also known as modified bitumen roofing, is an alternative to conventional built-up roofing systems. The main difference between these two systems is that modified built-up roofing features a membrane consisting of a combination of asphalt and plastic or rubber polymers. These membranes offer a hybrid design that combines high-tech formulation with the traditional roofing installation techniques used in built-up roofing, leading to benefits like:
Tear-resistant design
Increased energy efficiency
Flexibility
Examples of Early Signs of Wear to Your Modified Built-Up Roof
Modified built-up roofing is designed to stand up to the elements, especially the rain and snow of the Pacific Northwest. However, its performance is only guaranteed when the roofing is well-maintained and free of issues. That's why it's so important to understand your modified built-up roofing system and to be able to identify the early signs of wear and tear. These include:
Seam Defects
Modified bitumen materials are installed in long sections, with one section adhering to the next by an overlap of several inches. Sealing these seams properly upon installation is incredibly important, as is ensuring the seams remain sealed. Take note of seam failures or the formation of voids in overlapped areas. These can be subsequent reactions to thermal expansion and contraction, improper application techniques, and other stresses. Luckily, the roofing professionals at McDonald & Wetle can correct minor seam defects with adhesives or by reheating seams.
Punctures
Physical damage is a common occurrence to any roofing style and can be a result of storm debris, foot traffic, mechanical system components, or other factors. Be sure to regularly assess your modified built-up roof for punctures from any source. Early on, these anomalies can typically be patched up with ease before they lead to more severe issues.
Blisters
Blisters in your roof signal that moisture has penetrated the membrane. Early identification of these blisters can allow for easy correction by eliminating the source of the moisture and replacing the affected areas of the membrane.
Cracks
Cracks are common among any roofing material and indicate signs of age and a shortened lifespan. In climates like the Northwest, seasonal freezing temperatures can lead to accelerated wear due to thermal contraction and expansion. Look for emerging cracks and consult with our professionals about available surface treatments. This may help you avoid deeper fractures.
Keep Your Roof in Optimal Shape with McDonald & Wetle
Identifying modified built-up roof wear before a larger issue arises can help increase the longevity of your roof's lifespan. To learn more about modified built-up roofing for commercial buildings and its upkeep, contact McDonald & Wetle today in Seattle or Portland.