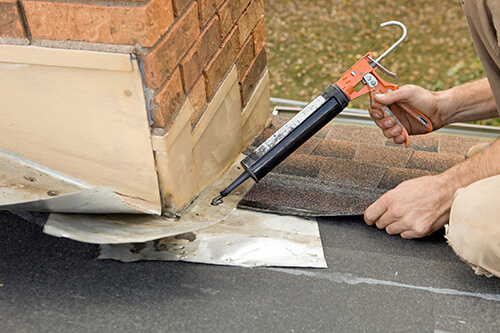 The roof is your building's first line of defense against rain, snow, sunlight, temperature extremes and wind. When it becomes damaged, it can let water, moisture and mildew into your building and lead to other problems. If your commercial or industrial roofing is in need of repair, contact the roofing professionals at McDonald & Wetle. Learn what to expect from a commercial roof repair procedure below.
Step One: Making the Call
Noticed some damaged shingles, signs of a water leak or a broken tile? Call your nearest McDonald & Wetle office. Our Portland, OR area number is 503-667-0175, and our Seattle, WA area number is 253-589-8999.
Step Two: Estimating the Repair Costs
Prior to beginning work on your repair project, an estimator will visit your property to conduct an inspection. They'll look for signs of aging, leaks, mold and moisture inside your building before heading outside to check the roof for damage, such as missing shingles, cracked caulking or bent flashing.
Once the cause of the issue has been detected, the estimator will provide a quote that factors in the cost of replacement materials and labor. They'll also be able to tell you if repair is the best option – in some instances, it might make more sense to replace the entire roof system, especially if your existing roof is nearing the end of its serviceable life.
Step Three: Making the Necessary Repairs
Our team of expert roofing professionals will get to work making all necessary repairs. For instance, if your roof is missing shingles, we'll check to make sure the underlayment and plywood are in tip-top shape before installing new shingles to match the existing ones. If your flashing is cracked or bent, our roofing experts will replace it to help prevent water infiltration. No matter the issue, we'll create a customized repair plan that targets problem areas.
Get Started
For commercial roof repair and replacement, contact the experts at McDonald & Wetle today. We serve businesses throughout the Portland, Oregon and Seattle, Washington metropolitan areas.