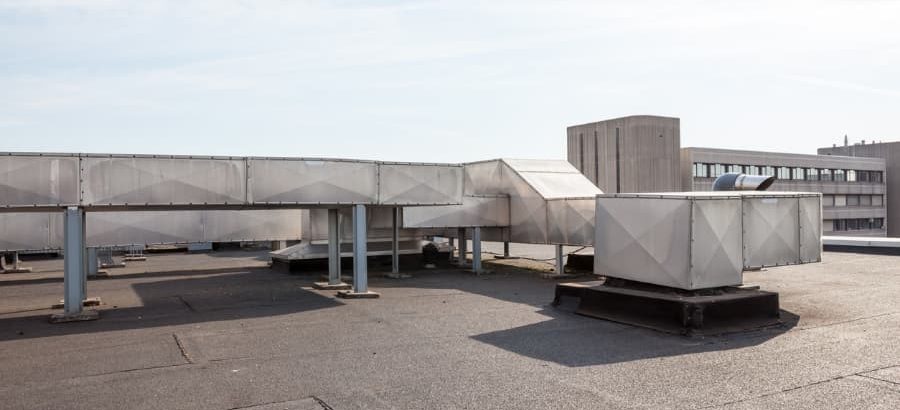 As a commercial property owner, you know the details about every aspect of your building. For safety's sake, that knowledge must include load capacity when installing a new roof. Understanding commercial roof load capacity helps prevent structural failure to protect valuable equipment and keep workers and visitors safe. To better understand commercial roof load capacity, check out a quick overview from McDonald & Wetle.
What Is Commercial Roof Load Capacity?
Load capacity refers to the amount of weight a roof can support. It is typically calculated in pounds per square inch. This is especially important for flat commercial roofs, which allow HVAC units and other equipment to be placed outside to conserve space indoors. Many business owners use roofs for extra storage as well. Accordingly, the roof must be built to specific standards to securely withstand substantial weight.
To calculate the maximum load the roof can support, your roofing contractor will consider three primary factors during installation.
Dead Load
Dead load describes the total weight of all roofing materials, plus any permanent fixtures supported by the roof, such as HVAC ducts or interior ceiling materials. The weight of permanent heating and cooling rooftop units (RTUs) and other long-term equipment is also included.
Live Load
The ability for workers to easily navigate flat roofs is certainly one of their benefits. At the same time, the weight of any individuals who will walk on the roof must be calculated and is referred to as the live load. Everything workers bring with them must also be included, such as tools, safety gear, and more.
Transient Load
The roof's transient load can be the most difficult aspect to calculate. Transient load varies by season and weather conditions and includes all of the following:
Snow
Ice
Standing water
Wind uplift
Transient load is complicated by several factors. For example, the moisture content of snow affects its weight, creating a heavier load for the roof to bear. Likewise, an inch of ice is substantially heavier than an inch of snow. Multiple elements can also simultaneously affect your roof, adding another layer of complexity.
Why Load Capacity Matters
No matter the quality of your new roof, exceeding its load capacity can have serious consequences. Not only can structural collapses make operations impossible, but you're likely to face damage to essential equipment. Workers could be injured, and even a partial collapse can create dangerous circumstances.
Fortunately, working with a trusted commercial roofing contractor is the best way to ensure your roof meets all state and local standards for load capacity. They can work with you to determine the best materials to maintain strength and stability while maintaining your budget. Additionally, an experienced contractor will help you understand how much equipment can be safely placed on the roof and make appropriate estimates for live and transient loads.
If you're planning upgrades or adding equipment after your new roof is installed, always get in touch with your roofing contractor first. They will determine if additional structural supports are required and whether the additions are possible. While you can also find load capacity information on your building's blueprints, the advice of a roofing expert is invaluable in these circumstances.
Make Sure Your Commercial Roof is Safe and Strong
By understanding commercial roof load capacity, you can ensure the safety of building occupants and avoid structural damage. For more information about load capacity and commercial roofs, contact McDonald & Wetle. We've provided the Seattle, Washington, and Portland, OR metro areas with trusted commercial roofing services since 1921 and offer property owners the expertise needed to ensure safe reliable roofs.